Course Description
Continuing Education Hours: 5
This is a one day training course for clinical and non-clinical care professionals looking to enhance their knowledge of self-care practices and expand their tools for use in the mental health field. This course is designed to provide participants with an overview of systemic inflammation and the effect of trauma on the body. The trainer will present research on how trauma is related to the development of inflammation with an emphasis on chronic illness and trauma recovery. Participants will learn the steps necessary to prepare a client who suffers from trauma and inflammation for treatment utilizing nutrition, lifestyle modification, and trauma processing. The session will conclude with an overview of potential next steps and treatment prioritization as well as protocols and assessment measures for beginning assessment and treatment.
Learning Objectives
Participants will be able to identify factors that contribute to inflammation.
Participants will gain a clearer understanding of the relationship between trauma and inflammation.
Participants will learn how to use new health research to support client goals.
Participants will learn about different nutritional and lifestyle modalities to support mental health goals.
Participants will be able to identify how inflammation affects how clients show up in therapy.
Participants will be able to identify protocols for reducing inflammation to support nervous system regulation.
Leah Miller is a skilled, multi-disciplinary therapist with a devotion to helping clients exceed their goals and thrive. Her approach draws on her extensive experience and training, and a true dedication to helping people transform. She received her Master's Degree in Counseling from Phoenix Seminary located in Scottsdale, Arizona.
Leah also holds a health coaching certification from the Institute for Integrative Nutrition and has trained with Dr. Leslie Korn, PhD in Nutritional and Integrative Medicine for Mental Health Practitioners. Leah is currently enrolled in a yearlong advanced training in Mental Health Nutrition. Leah is trained in Eye Movement Desensitization and Reprocessing (EMDR) and is also in her intermediate year of Somatic Experiencing Practitioners training, a three-year certification in somatic work—a body-oriented approach to healing trauma and other stress disorders.
Leah's work is underwritten by her holistic approach to meeting vital mental health and wellness objectives. She utilizes her dynamic background to help clients approach their goals through a mind-body-spirit paradigm, allowing them to transcend past limitations and create a foundation for lasting wellness. Leah weaves her knowledge of psychology, health, nutrition, and lifestyle choices with trauma resolution modalities such as somatic experiencing and EMDR to help people re-connect with their best selves and flourish.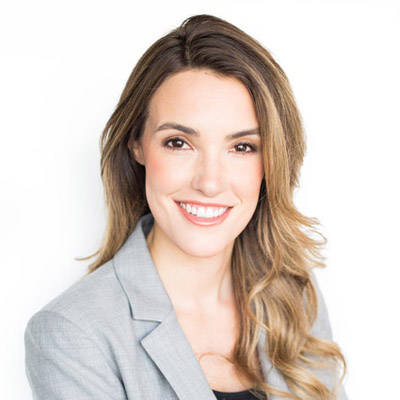 Other Courses Available From The Arizona Trauma Institute
Check your inbox to confirm your subscription
CCPA and GDPR Disclaimer: all personal information is considered private and confidential and Arizona Trauma Institute never provides the information to a third party or uses the information for anything other than its intended purposes for training registration.