Certified Clinical Trauma Specialist - Individual


Learn How To Help Individuals Solve Their Trauma
Course Description
Continuing Education Hours: 20
The Certified Clinical Trauma Specialist – Individual (CCTS-I) presented by Robert Rhoton, Psy.D., Eric Gentry Ph.D., and Camea Peca, Ph.D., is a 20-hour training designed to give the participant a working knowledge of how to engage in the process of trauma treatment.
This training is designed for licensed clinicians and individuals with a Masters in mental-health related field.
Focusing not only on interventions, but how to sequence the interventions to maximize outcomes. The participant will be eligible for certification with the Trauma Institute International at the end of this training.
This training is designed to improve the quality of treatment for those that have experienced trauma. There will be a focus on the active ingredients – the things that are common factors that help all treatment work become better and work more efficiently.

Learning Objectives
Compare and contrast evidence-based-interventions, common factors, and emerging trends for effective treatment of traumatic stress
Identify the common factors for healing traumatic stress
Comprehend the importance of therapeutic relationship and positive expectancy (relational factors) for positive outcomes in treatment
Articulate the role of reciprocal inhibition, relaxation, self-regulation, exposure and narrative in the treatment of traumatic stress
Understand concept and procedure for enhancing therapeutic relationship as method for increasing positive outcomes
Appreciate the potential deleterious personal effects associated with treating traumatic stress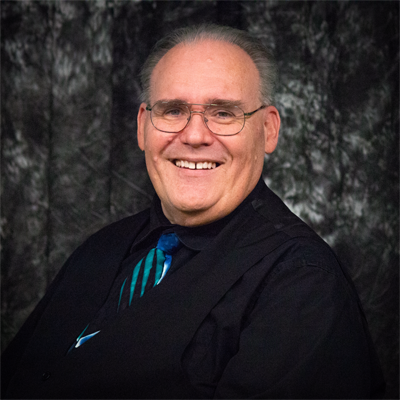 Robert Rhoton Psy D., LPC, F.A.A.E.T.S.
Dr. Robert Rhoton, CEO of Arizona Trauma Institute and President at the Trauma Institute International possesses a rich history of experience in the mental health field. Dr. Rhoton has supervised multiple outpatient clinics, juvenile justice programs, and intensive outpatient substance abuse programs for adolescents, day treatment programs for youth and children, adult offender programs and child and family therapeutic services. Dr. Rhoton served as president of the Arizona Trauma Therapy Network from 2010 through 2012. Dr. Rhoton was a Professor at Ottawa University in the Behavioral Sciences and Counseling Department whose primary interests were training counselors to work with traumagenic family dynamics, child and family trauma, and non-egoic models of treatment. Dr. Rhoton is a Diplomate of the American Academy of Experts in Traumatic Stress and collaborates and consults with numerous Arizona agencies fine tuning their understanding of trauma and the impact of developmental trauma on the individual and family. Dr. Rhoton works internationally with organizations to improve the delivery of trauma treatment services.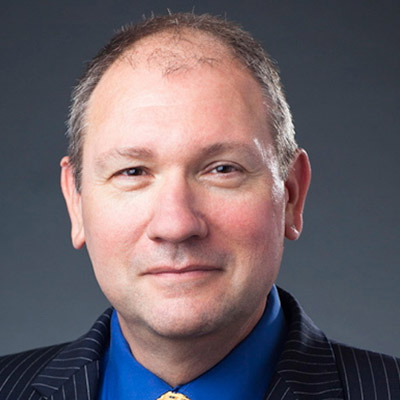 Eric Gentry Ph.D., LMHC, D.A.A.E.T.S
J. Eric Gentry, Ph.D., LMHC, D.A.A.E.T.S. is a board-certified and internationally recognized leader in the study and treatment of traumatic stress and compassion fatigue. His doctorate is from Florida State University where he studied with Professor Charles Figley—a pioneer of these two fields. In 1997, he co-developed the Accelerated Recovery Program (ARP) for Compassion Fatigue—the world's only evidence-based treatment protocol for compassion fatigue. Dr. Gentry was original faculty, curriculum designer and Associate Director of the Traumatology Institute at Florida State University. In 2001, he became the co-director and moved this institute to the University of South Florida where it became the International Traumatology Institute. In 2010, he began the International Association of Trauma Professionals. He has trained tens of thousands of professionals to more effectively treat traumatic stress. In 2005, Hogrefe and Huber published Trauma Practice: Tools for Stabilization and Recovery—a critically acclaimed text on the treatment of traumatic stress for which Dr. Gentry is a co-author. The third edition of this text was released in 2015. In 2016 He released his revolutionary Forward-Facing Trauma Therapy book. He is the author of numerous chapters, papers, and peer-reviewed journal articles in the areas of traumatic stress and compassion fatigue. Dr. Gentry is a licensed psychotherapist with over 33 years of clinical practice. He is the CEO and owner of Compassion Unlimited– a private psychotherapy, training, and consulting practice.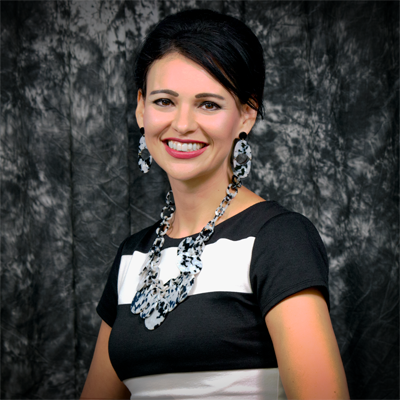 Camea Peca, Ph.D., MSc, CFTP, CCTS-I
Dr. Peca has spent over 18 years working with Adults, Children and Families in a vast range of settings both locally and abroad. After completing a Bachelor of Science at ASU, Camea spent 10 years abroad studying and working. During this time, she completed a MSc in Psychoanalytic Development Psychology at the Anna Freud Center/University College London including a dissertation in Sensory Integration Therapy and Tactile and Vestibular Processing Disorder. During this training Camea was trained by leaders in attachment and infant development including Dr. Peter Fonagy and Mary Target.She later completed specialized Adult training with a Graduate Diploma in the Application of Arts in Therapy and Education at the Institute for Arts in Therapy and Education (IATE), London. Dr Peca is trained in the use of all 7 Expressive Arts modalities including dance/movement/body work and has completed her own experiential work in each modality. She completed an additional Graduate Diploma in Child Counselling using the Expressive Arts at IATE. As a part of this training Camea had the chance to work with the Child Center for Mental Health and participating in specialty training with leaders in the expressive arts as well as Sir Richard Bowlby, Dr. Dan Hughes, Dr. Bessel van der Kolk, Dr. Bruce Perry, and many others. Camea also participated in three years of the MA in Integrative Arts Psychotherapy for adults. She completed clinical training and supervision in the Expressive Arts with Dr. Margot Sunderland and the Helping Where It Hurts program which puts expressive arts therapists in inner city London schools as well as adult clinical placement in the outpatient Arts Therapy for the National Health Service, London. Camea has completed her PhD in Psychology with an emphasis on Cognition and Instruction, which focused specifically on adults. Professionally Camea has worked in a variety of settings including adolescent shelters, inpatient psychiatric units, outpatient services, schools and specialty projects targeting physical and sexualized trauma. Camea also works with adults providing trauma based coaching services using the body and teaching self-regulation skills as well as building relational skills. Camea uses a Salutogenic approach and incorporates the integration of the brain and the body holistically targeting sleeping, nutrition, and movement.
Other Courses Available From The Arizona Trauma Institute
Check your inbox to confirm your subscription
CCPA and GDPR Disclaimer: all personal information is considered private and confidential and Arizona Trauma Institute never provides the information to a third party or uses the information for anything other than its intended purposes for training registration.